Unified End-to-End Observability with xVisor
"AIOps platforms are adopted by different teams, like DevOps, SRE, IT operations, cybersecurity and business leaders. The use cases and raw data required differ based on the team adopting the platform and its maturity."- Gartner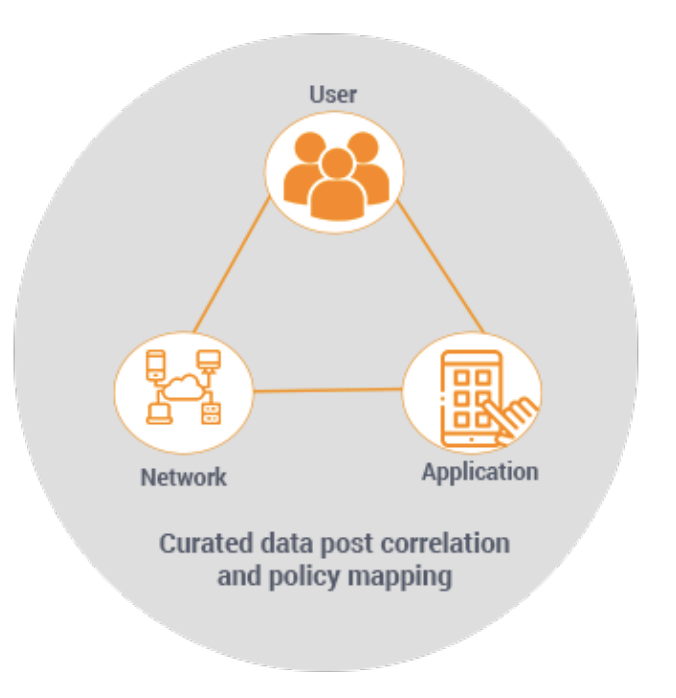 Enterprises use technology to enable their business growth and maintain a competitive edge to deliver customer satisfaction. Today, most enterprises have a plethora of hardware- and software-based IT solutions that have evolved over time and do not cohesively integrate.
This complex infrastructure makes it difficult for IT Operations teams to maintain the systems and support an environment that is mission-critical for the success of the business.
ITOps teams have invested heavily in tools and products to monitor their systems. These tools collect data from the various endpoints. At best, these monitoring tools can alert the IT teams about the existence of a problem. It is still the responsibility of the IT team to wade through the data from the myriad of tools in the enterprise,
which is time consuming, and could result in the non-availability of the systems to the end-users.
Observability is a way for an enterprise system to learn how various hardware, software, network, and cloud components work together. A good Observability tool can predict an impending system failure, be it at the application or network level, identify performance degradation issues or possible security breaches.
Monitoring is a prerequisite for Observability. A good Observability Platform can predict an impending system failure before it causes a large-scale outage, and it should also provide notifications when there is degradation in performance impacting user experience and productivity. The end objective is the identification of the root cause and remediation by using advanced AI/ML algorithms.
The complexity of IT infrastructure to support business operations includes hardware (networks, firewalls, routers, servers, etc.) and software (operating system, application servers, databases, applications, authentication and authorization, etc.). This requires a holistic view of all the data from various sources, correlated dynamically.
To paraphrase an adage, "Any solution is only as good as the poorest performing component." An ideal Observability Solution should holistically support IT operations teams responsible for Network (NetOps), Cloud (CloudOps), and Security (SecOps) functions.

Benefits of Observability
Improved and Detailed visibility into the health of the IT environment which is different from the siloed approach of monitoring.
End-user experience from the network systems is better because of the emphasis on coordinated visibility into performance and security impacts.
Issues in the system are flagged before they cause a negative impact on a large scale, thereby dramatically improving system availability.
AI / ML capabilities of the Observability Platform better equip the Ops teams to eliminate false positives and reduce alert fatigue.
xVisor Observability: Unified 3600 View

xVisor powered by data collectors – XOME and xTend – can collect data using standard protocols as well as can integrate with variety of third-party data and event sources. The integration APIs allow creation of a unified data view of Infrastructure, user data and applications. xVisor data sources includes Device Logs, SNMP, Syslogs, Packet Capture/Flows, Active Probes, API Logs, Flow Logs, Metrics, and more. Thus, xVisor has the most comprehensive offering in the market for true end-to-end and deep Observability.
The xVisor Platform monitors and measures the response times of requests across various solution components. The emphasis on measuring and analyzing improves the system's performance, and speeds up the Root-Cause Analysis of any detrimental issue. In parallel, the platform also addresses security-related incidents to prevent breaches, data leaks, and emerging threats through its integrated Threat Analytics solutions.
AI/ML-based observability features of xVisor provide Situational awareness and Threat insights in a multi-cloud and hybrid environment combining both performance and security insights.
Test Drive Ennetix xVisor AIOps Platform Today
See the simplicity and efficiency for yourself