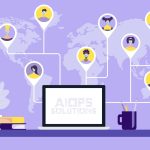 Covid-19 Pandemic and Remote Work: Visibility Challenges for AIOps Solutions
August 7, 2021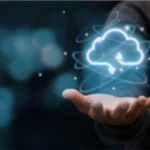 A Brief History of Networking
September 5, 2023
In the shuffling madness of digital transformation, covid, and whatever else is happening in the world, one thing remains constant – customer satisfaction, rain or shine! Hopefully, we are in sync with this thought in the moment.
The thought and hence the title comes to mind as we see AIOps is all about here and now, slowly but steadily moving up the hype cycle curve. And then SMBs are within range to benefit as well. Like any other mid-to-large enterprise, the SMB segment is also constantly challenged by business goals, financial pressures, and everything unpredictable that comes their way. This is the risk and thrill of an SMB, pedal to the metal, aspirations to grow up but how to make sure that the wheels do not fall off in the process.
It is incredibly evident that most SMBs do not have the IT (financial and skills) resources to sustain their business goals with in-house experts for Application Delivery, Infrastructure, and Security. Another dimension of great importance is the risk of losing the limited resources they do have. Tribal knowledge is a very key point of failure for a SMB and does go unnoticed till it is too late.
Let us shift to the art of successful digital transformation. For any IT operations, the fundamentals are – people, process, and tools. We call it the 'PPT' we have lived by so far. The fourth dimension is service performance and security for SMBs. Very likely, this will the most important factor of measurement of success. This dimension is what we see as AIOps. Most SMB personnel responsible for these elements are dealing with a complex Rubik's cube at hand that is changing shape and colors at the same time. So, how to make it simple? – Keep it compact and automate. Ennetix's xVisor has taken this need seriously, and created a unified platform that is easy to deploy: to manage risks, predict points of failure, and remediate.
AIOps for SMBs
To mitigate the risks of availability of highly-qualified talent for a SMB at an affordable cost and taking attrition challenges into consideration, Ennetix has an integrated, just-right-sized platform to cater to Application, Infrastructure, and Security elements. Developed to be a plug-and-play implementation and consumable as a managed solution offering, SMBs can now thrust forward to focus on their business challenges and customer satisfaction.
AIOps with Security
Many SMBs have small IT operations, yet complex environments to deal with. Increasing cyber threats make it even more complex. xVisor provides a 360-degree view by combining centralized observability and end-point monitoring to add the much-needed security insights to day-to-day infrastructure monitoring and application delivery.
Automating AIOps
Once xVisor is implemented, automation will go as far as you want to take it. Have supervisory oversight to apply the ML-driven recommendations or let the platform completely 'self-drive' itself or something even better; you now have the choice of multiple tested and proven options!